"NEED A FRIEND, GET A PUPPY"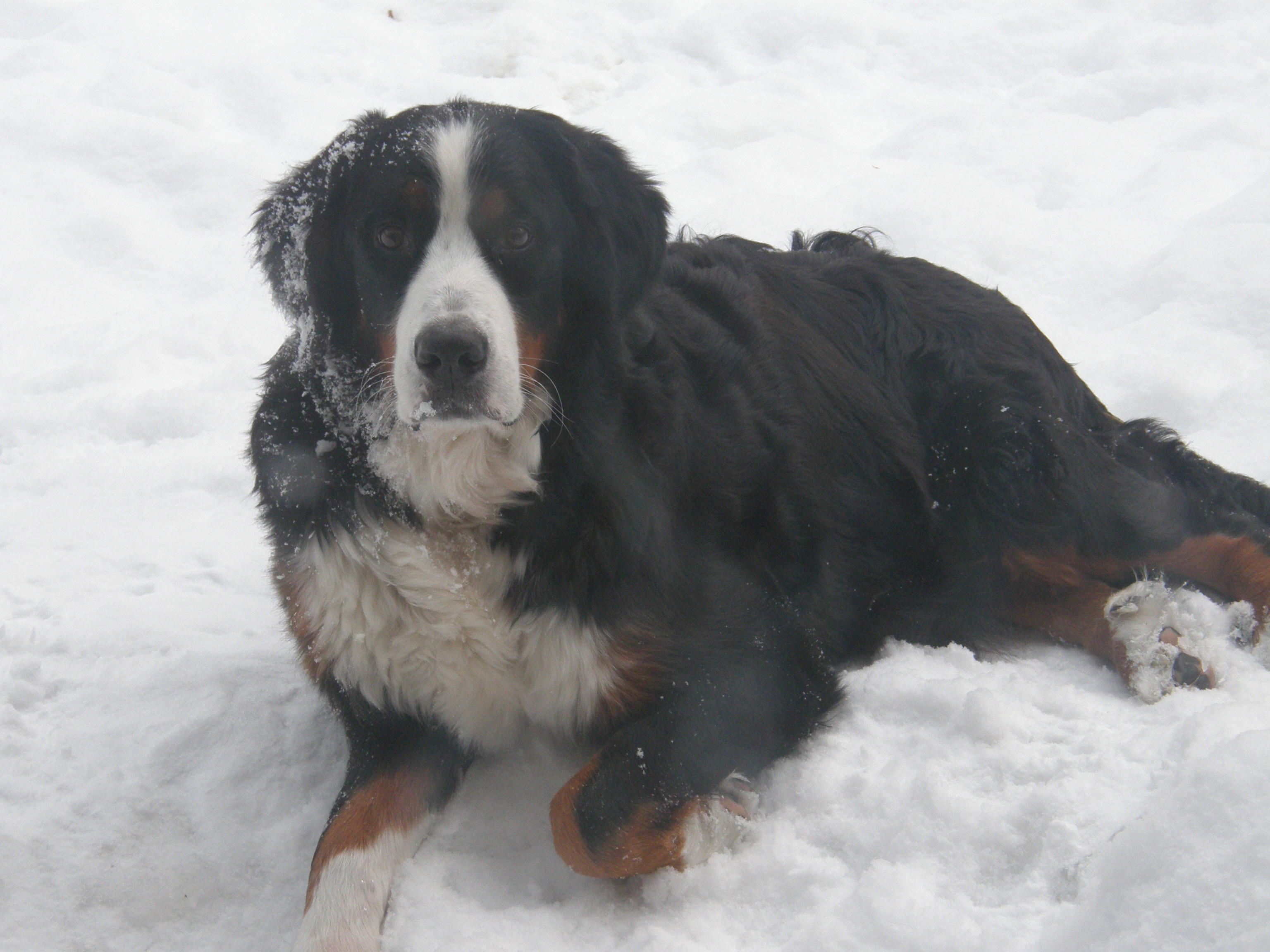 Sissy
WELCOME TO
New Litters due in January 2012
Owned and operated by Lynn Messenger
Formerly owned by Jack and Louise Uber
Hello and welcome to our website.
A few years ago I lost my friend and loyal companion of over 12 years. After some time passed I missed having that friend and researched Bernese Mountain Dogs. Everything I learned seemed to be a perfect fit for me. After several weeks and many contacts with Bernese breeders, my search led me to Jack and Louise Uber. Shortly thereafter, I adopted a puppy called Cooper from them. I was so pleased with his personality, character, and temperament, that within two years I adopted two more Bernese from them. If you have experience meeting any of their Berners, you can expect the same quality of puppies from my Berners. My goal is to provide the best companion dog to everyone who wants a great family pet. I am proud to pass on the legacy their Berners in upstate New York, "Home of the Bernese Mountain Puppies". Pups are home raised in the foothills of the Adirondacks. Contact me for pricing and availability. Occasional litters. References available
Meet our Bernese Mountain Dogs
Magic
Russell and Cooper
For more information about how to obtain a Puppy of your own please contact us and we will help introduce to our new friends.
Call us at 518-250-0466 or Email us at: bernesemountainpuppies@rocketmail.com
For more information on Bernese Mountain Dogs
visit the American Kennel Club website.
---